CONTACT US
Call
1-866-572-3434
to speak with a consultant now or email us to learn more.
---
LEARN MORE ABOUT EVENT PLANNER WEB DESIGN
Just use the links below.
---

DreamCo Design has an (A) rating with the BBB.
Event Planner Web Design | About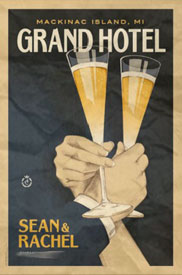 Are you a wedding or event planner? If yes, then having a powerful and marketing-friendly website is a must!
DreamCo Design offers wedding planner website design and marketing services that help you get the very most from your website and internet presence.
Our professional event planner website design solutions help you build a brand, obtain new leads, get more customers, and better service your existing clients. With DreamCo Design, the possibilities for your website are limitless. We do not offer some pre-packaged one-size-fits-all solution which we offer to everyone in the industry, rather we craft each and every website and marketing plan on a case by case basis.
Often times, our event planner web design solutions include things like:
» elegant designs that typically let the pictures do the talking
» organized photo gallery systems with text captions and large photos
» service lists with service descriptions and pricing
» detailed contact / quote forms
» geographical specific content to state where you work
» team / about type content to explain the company
The big thing to remember is that we can design whatever you need us to. Whether it is the items mentioned above or services a bit more in depth, our company is here to help. We've also developed online booking tools, availability calendars, and more.
Want to learn more about our event planner web design services?
Contact us today.
1-866-572-3434