Sports Web Design | SEO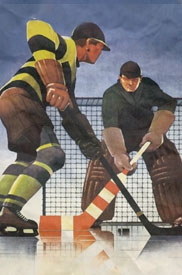 DreamCo Design is a sports web design company that designs, develops, and markets websites for the sports industry. Part of our marketing involves our search engine optimization services. We optimize fantasy sports websites, team sites, athlete websites, and other sites in the sports industry that are looking to gain extra exposure.
For example, lets say you have a new line of custom fit shoulder pads you are trying to sell. Our company could help optimize your website so if someone did a Google search for something like "custom football shoulder pads" you would show up towards the top of the search results. This is exactly what proper optimization is all about.
Part of every sports web design solution we put together involves some level of SEO. We always take care of your title tags, description tags, keywords, alt-tags, internal site links, robots.txt file, and sitemap.
Whether you are a fantasy sports website looking to conquer a niche or a sports company like the one mentioned above, our team can help design, develop, and optimize your website.
Beyond the basic SEO items we include as part of any project we take on, we also offer a handful of other marketing options.
DreamCo Design offers extended search engine optimization services in which we continue to produce content and gather links for you, further bolstering your search engine rankings.
We also offer social media marketing services, pay-per-click marketing, and other forms of advertising that are sure to help you get the most out of your online presence.
For more information about our sports website design and marketing services, please email us or give us a call today. Thank you for considering our team.
1-866-572-3434