Sports Web Design | Info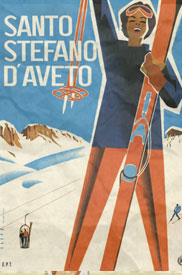 DreamCo Design is a sports web design company that designs, develops, and markets websites for teams, leagues, athletes, sports stores, fantasy businesses, and everything else in the sports industry.
Though our sports web design solutions cover all aspects of the industry, the three biggest groups we get requests from are noted below.
Fantasy Sports Industry
DreamCo Design is a fantasy sports web design company that can work with you every step of the way with getting your fantasy website online. Whether you have an existing site already or are trying to launch the next big thing in fantasy sports, our team has the experience and expertise to help; perhaps more so than anyone in the industry. We've developed some of the most in depth fantasy sports software on the internet which is used by thousands of people each day.
We've also worked with virtually every data provider in the industry, giving our team a consulting edge and an understanding in the fantasy sports web design and marketing arena that few have.
Our consultants are here to help you make all the best decisions by providing expert advice and insight on how to make the very most out of your fantasy sports website. We're familiar with fantasy sports scoring for the NFL, NBA, MLB, NHL, PGA, and even NCAA football and basketball. With DreamCo Design, there is no limitation to what your website will be able to do. Our company can partner up with you if you're a well known company or an entrepreneur just starting out.
We also often sign off on NDA agreements, keeping your idea safe. The process starts by us first discussing your ideas, reviewing your likes, dislikes, and niche concept in the industry and then go on to provide you with advice and feedback on how to make the most from your website. Once we have the idea down, we put together an in depth proposal that will document the functionality, pages, and design direction for the site. We then design, develop, test, and share the site with you once built. Upon completing the site we work with you on the marketing and hosting side of things.
Sports Websites for Teams, Leagues, and Athletes
Our sports web design and marketing services reach far beyond the fantasy industry. Our team has been relied upon by state-wide leagues, professional teams, athletes, and others as well. Perhaps you are a league looking to set up a site to post your standings, teams, player info, and general news. Maybe you are a professional athlete looking to set up your personal page or a page for a charitable cause. Maybe you're a sports team looking to give yourself a professional look, all while leveraging the power of the internet to help with merchandise sales, and so on. In any case, DreamCo Design is here to help.
Like the fantasy sports process, we tackle each and every website in this category from a consulting perspective. It always starts by you speaking with one of our consultants about what it is you are trying to accomplish and we go from there.
Websites for Gyms, Sports Stores and Others
DreamCo Design also gets requests to brand, design, develop, and market websites for training facilities, gyms, sports stores, and sport product manufacturers. We can help your product or service look its very best and provide you with benefits that help you get the most out of your online presence.
---
To get started on your sports web design project today email us or give us a call. Its time to get your foam fingers on, cause we're #1!
1-866-572-3434