Promotional Web Design | About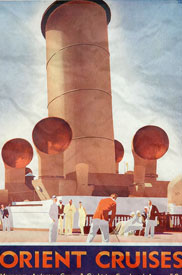 DreamCo Design is a promotional web design company that designs, develops, and markets promotional type websites. Promotional websites include things like landing pages, heavily designed splash pages, countdown pages, and sites setup specifically to promote events like parties, shows, get togethers, and other websites that typically have a shortened lifespan which are dedicated to one specific date or showing.
Our promotional web design solutions are also backed by some powerful marketing whenever needed. DreamCo Design can help you just get the site up, or we can be your crutch for the website's promotion as well.
We setup social media marketing campaigns, pay-per-click campaigns, and so on; all of which can help promote the website.
Typically, most websites that fall in the promotional web design category have little functionality and are just design heavy. What we mean by that is the website is all about the theme and the design itself, not features.
Some promotional sites allow people to RSVP to things or perhaps fill out a contact form but usually there isn't all that much.
Most promotional websites are also limited to just a few pages. In some cases there may even just be one page. A cool modern style of laying out a promotional style site is actually with one large page wich vertical scrolling as links are clicked. This is seen on a lot of newer, responsive promotional websites.
So, if you are in search of a promotional website design solution than look no further than DreamCo Design.
We are confident our team can offer you the exact solution you're looking for and we look forward to partnering up with you for your big product, service, or event promotion!
1-866-572-3434