Client Testimonials
I would like to thank you for adressing my issues and getting back to me so quickly. Your team is great and very professional.
- My Favor it Things

You kept your word with everything you said. The website came out great and soon I will be adding more. Your hard work and service won't be forgotten. I will be sure to refer my friends.
- Excellence Motors

Read More Web Design Testimonials
Political web design at its finest!
Work with the political web design pros! Below are a couple of live political related websites we designed.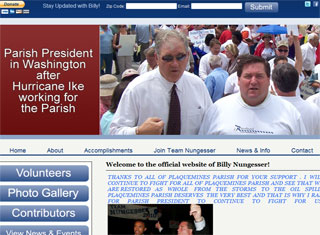 Billy Nungesser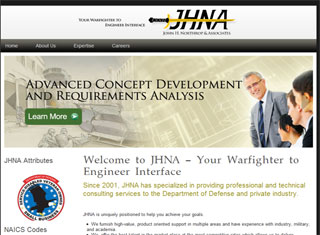 JHNA
Political Web Design
DreamCo Design is a political web design company that you can trust. We are proud to serve an international client base with custom political website design and marketing solutions that set the industry standard.
By tackling political web design with marketing in mind we are able to produce sites that look great, function well, and also get found online. To learn more about our political website design and marketing services contact us now.
Above are political web design examples for your viewing. These examples are here to inspire and will help you
get ideas for a layout, color scheme, and general design concept. Remember, DreamCo Design can design anything.

You Dream it. We Design it.™
Professional Political Web Design & Marketing
Developing a website for a politician or political campaign is extremely important. In today's marketplace there is no better medium to inform voters on who you are, what your belief structure is, and why you feel you have earned their vote than through a website.
With a website and marketing plan through DreamCo Design you're on your way to a successful online strategy. Our political web design and marketing solutions will allow you to:
Reach thousands of viewers
Stay in touch with potential voters
Take polls for debate or voting topics
Dynamically maintain your site for on-the-fly news
Track site statistics and popularity growth
Broadcast your belief structure, history, bio, and voting record
With DreamCo Design, the possibilities are endless. Every political website design solution we develop is a custom one. Whether you work off of our powerful political web design package or need to create a unique solution, DreamCo Design has the answers you are looking for.
We are proud to have been part of developing political websites for world leaders, state senator websites, parish president sites, and many others in the political arena. You wouldn't believe the edge one gains by having a professional website and marketing plan for your political campaign.
Our team operates as your online-marketing strategy, coordinating with your campaign manager or with you directly to make sure you get the results you're after.
The DreamCo Design team is as good as they come when it comes to political website development. Remember that we help market the website too. Text message marketing, search engine optimization, print-mailer campaigns, social media integration, and press releases are just a few of the many things we do to help ensure your political campaign is successful.
For more information on our political website design solutions and marketing development for politicians, give us a call or email us today.
Thank you for considering DreamCo Design for your political website.
1-866-572-3434