Fashion Web Design | Info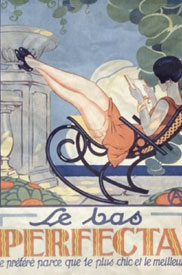 Finding a fashion web design company to help brand and market your business online can be a large undertaking. With a site meaning so much, you want to find a company you know you can trust and one who understands your message. DreamCo Design's process of pairing each client with a personal consultant allows us to work alongside you much like a partner, helping you get the very most from your site.
The fashion industry online consists of a handful of niche angles. The first is fashion-brands (aka designer clothing) needing strong brand awareness online. The second would be sites for those in the industry (such as models, photographers, studios, and so on). The last group of fashion sites is usually summed up in the e-commerce arena. These are the stores selling fashion oriented products online or promoting the products to drive people into a retail location.
Our fashion web design services are uniquely thought through and constructed for each and every one of our clients to help ensure return on investment and a long term partnership.
It doesn't matter what kind of fashion website that you want to construct. Our web development consultants will go through all of your ideas for your website and help you develop a customized solution to your needs. There isn't just one package that can fit everyone and that is why we offer custom solutions to all of our clients.
It all starts by you and your consultant reviewing and discussing the project. Once agreed, we collect a deposit then move along with collecting any content (text and images) which may be required. From here, we design, develop and test everything, exactly as planned, keeping you in the loop every step of the way. We also give you an opportunity to make revisions should they be needed and we will optimize the site once done.
To get started on your fashion web design project today please email or call DreamCo Design today. We look forward to working with you.
1-866-572-3434